Adoption Policy and Procedure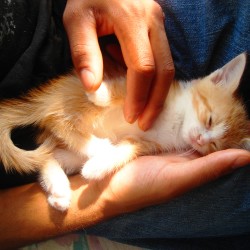 One of the Thompson Regional Humane Society's primary functions is to find loving homes for all of the animals under its care. Once the client is interested in an animal, they are then asked if they are interested in doing one of two things:
1. They can fill out an adoption application which will allow them to take the pet of their choice home for permanent placement. The applicant may be asked to foster the animals for a few days to ensure that the animal fits in with their home (i.e. other pets, children, etc.).
2. They can fill out a temporary foster care application which will allow the client to take the pet home. This allows them to see if that animal is truly what they are looking for and if that animal will work out with any other animal(s) that may be in their care.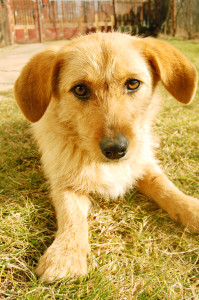 Once this step is completed the application is then reviewed by Thompson Regional Humane Society staff. Each answer is reviewed carefully as certain conditions must apply in order for the client to be eligible for placement. These conditions are as follows:
1. The client must not live in an apartment unless written consent is given from the landlord. (For cats only)
2. The client must live in a community with local animal control.
3. The client must sign or initial each line on the application as they must comply with all conditions stated.
If the client and staff are satisfied with all questions and answers, the client is then asked to fill out microchip information sheet. The animal is then micro chipped by staff member(s). Once all paper work is filled out and the client has chosen to adopt the animal, the client is then asked to pay the set adoption fee which is as follows:
We have a number of dogs and cats of all ages and breeds available for adoption to loving homes.
Thank you for considering adopting From the Thompson Regional Humane Society.
What's next..?